We specialize in Custom Seismic Retrofits in the San Francisco Bay Area

Improve Your House Structure
Improve the strength of your foundation to increase your safety in the next earthquake

We provide detailed quotes for essential earthquake retrofit upgrades.
Nieto Valle Construction is a family owned company specializing in residential & commercial Seismic Retrofits. We service the entire San Francisco Bay Area. We are proud recipients of the Best of Hayward Award for Best Seismic Retrofit Contractors for two years in a row for 2015 and 2016. We are participants in the Brace and Bolt Program in California. With over 16 years of experience under our belts you are sure to get the expert service you deserve.

 
For over 16 years Julio Nieto Valle, owner, has managed well known Seismic Retrofitting companies such as Earthquake Readiness Inc. and Anderson Niswander Construction Inc. He is known as an expert in the field. He prides himself on getting the job done right the first time.

 
Special Training:
• FEMA (Federal Emergency Management Agency) Contractor Retrofit Training Program Advisor
• ABAG (Association of Bay Area of Government) Seismic Out Reach Committee for the Inspection and Mitigation of Soft Story Hazards.
• CSLS ( Contractors State License Service) Estimating And Blue Print Reading

California State License:
• General Building Contractor B License
Insurance:
• Contractor's State License Bond
• General Liability
• Worker's Compensation

We are happy to provide proof of insurance upon request anytime.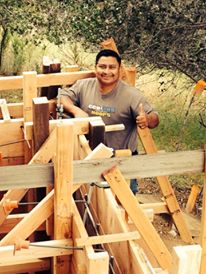 General Building Contractor
Owner of Nieto Valle Construction
More than 16 years of experience in the Construction Industry specializing in Seismic Retrofits and Foundation Repairs.
>A seismic upgrade is highly recommended for houses built prior to the 1980's because the building codes were not seismic compliant or strictly enforced at that time.
Contact us to schedule a detailed foundation inspection to make your home safer in the next earthquake!